Behind every successful business, there is a talented and successful law firm.
We are able to assist you with a full range of services relating to your brand, from its infancy through to the protection of your brand against the unauthorised use by others. Whether you are starting, have just started, or you are an established business, we can assist you with all issues involving your brand including any trade mark issues.
We are able to deal with the filing of your design and find the right legal strategy that is tailored to your needs. The best way to manage your brand is to have the right expert to support you through your journey to success. Where needed, we would rely on our litigation expertise and dispute resolution expertise to help you with the best commercial and litigation strategy. We know how to handle the judges if your matter ends up in the Intellectual Property Courts. We can assist you with trade investigation, worldwide trade mark applications, prosecution and enforcement, trade mark and design disputes in all proceedings placed before the UK IPO, Intellectual Property Enterprise Court, High Court, Court of Appeal and Supreme Court.
Why Us?
Our founder, Omid Khub has the experience of dealing with a dispute relating to the iconic Youdan Trophy 1867, the oldest football trophy in the world. In a hard-fought legal battle between his client and a Football Club purporting to own the Yodan Trophy, Omid's client succeeded by having him in their corner.
Here is what his client's proprietor Mr Jock Waugh says about him;
"…When it comes to protection of your business and your brand, you can firmly rely on Omid Khub of Zakery Khub Solicitors. He knows what he is doing."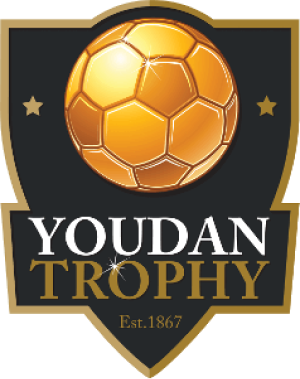 "Yodan Trophy celebrates the world's first ever football tournament originally held in Sheffield England in 1867 and now hosts Pro-Youth clubs from across the globe with its name proudly on display thanks to our lawyers who were in our corner when we needed them the most; We went all the way to the High Court – our trade mark is protected – as you'd expect. Operating from the city of Sheffield, which is also home to the oldest club on the planet, Sheffield FC, the legendary club was founded on October 24th, 1857, by Nathaniel Creswick and William Prest. The two sporting pioneers didn't leave it there. They also wrote the first set of rules and laws for the fledgling game in 1858. It was argued that the ball should not be carried by hand which resulted in the divergence of football and rugby. They called time on hacking (kicking of legs) whilst introducing the cross-bar, throw in, free-kick, 11-a-side and 90 minute games.
We are immensely proud to announce that 2019 will be the 5th year of the Youdan Trophy. We have been fortunate to, not only, host clubs from all over the world but seen some true future stars of the game light up the tournament.
We are immensely grateful to our Solicitors for their part in this legal battle they furiously fought to protect our brand and exercised great skill in working towards our victory.
Thanks a bundle to Omid Khub of Zakery Khub Solicitors"
Jock Waugh
Managing Director & Referee
If we can assist, then please feel free to get in touch for more information.
Complete our form below to make your no obligation enquiry